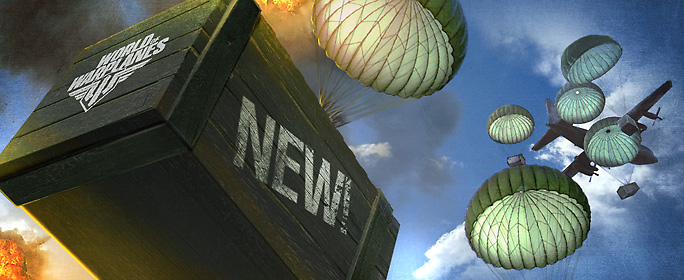 The latest update has gone live since the start of Closed Beta. 59 warplanes of three different types of all three nations – USSR, Germany, and USA – are now battling for Supremacy on 4 maps, spraying bullets, dropping bombs, and firing rockets into a variety of ground targets.
The project development has picked up the pace: the sever part is being optimized and updated, new game and service functions are implemented, hangar and battle interfaces are amped up, new battle and training modes are tested. Work also continues on the game sound features: new dynamic music and visual effects are only a part of the rich sonic and graphic picture of the upcoming air combats. New warplanes and military locations are being manufactured non-stop.
World of Warplanes invites all of you to take part in the Closed Beta Test. Follow our news updates, participate in our contests; this way you will get a step closer to becoming our test-pilots.
Let's get airborne!