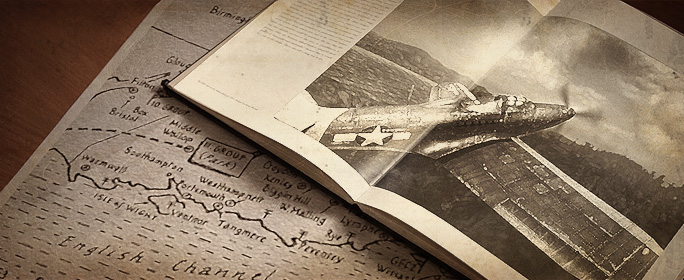 It's Valentine's Day, a time when we hope everyone hears from, or tells, a certain someone they're a special part of another person's life. While some of you may chafe at all the pink hearts, candy, and gift cards that have become synonymous with this holiday, we're sure that the sentiment of the occasion is not lost on you. After all, who doesn't like hearing they're fondly thought of?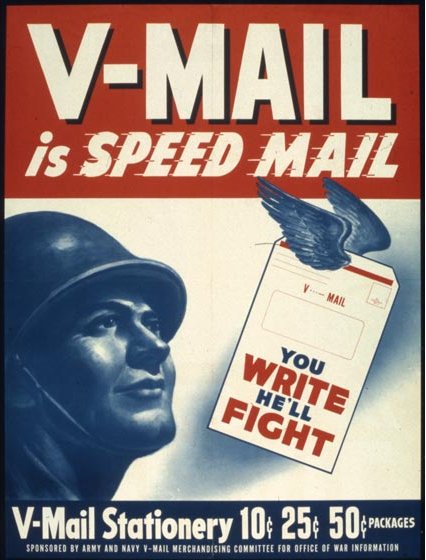 Snail Mail
Reaching out to touch somebody with an email or quick phone call is something most of us do today without a second thought, but it wasn't that long ago that the world was entirely dependent on the ol' snail mail.
Some of you still may be in the habit of using it, especially on days like today, as it is seen as old-timey and quaint, but it's becoming an even more antiquated form of communication; not for our fighting boys on the front lines during World War II. Nothing, outside of maybe food, water, and a bit of shelter, was more important to our soldiers during the war than a correspondence from home.
If you ever happened across a typical letter from that era, one that made the trek across the Atlantic or Pacific, you might be surprised to see that it isn't a handwritten original. Certainly, they did and do exist, but by and large all letters coming out of the US sent over seas went through the Victory Mail treatment.
Victory Mail
V-mail was a service designed and implemented to handle the overwhelming logistics of delivering tens of thousands of individual letters, that weighed in at tons of material, around the globe and into combat in a timely fashion...every day. On top of all that, every piece of mail had to go through a security check. Security check? Yep, you guessed it, every letter was opened and read.
All of those heartfelt confessions, promises dripping with swell intentions, and gut wrenching statements of longing and loss were all perused, edited, and approved by military servicemen before they were sent off again. The handling of the mail wasn't only done to intercept communiques between potential spies, or to keep sensitive information (accidentally mentioned in one of the letters) out of the hands of the enemy should it be recovered. Well, the reading part was, but the true marvel of the V-mail system was that it transferred every letter onto an individual frame of microfilm.
These reels of microfilm allowed the vast sums of letters to be transported in an economical and more industrious fashion. Upon arrival at the nearest V-mail outpost to the intended recipient, the microfilm was processed and every frame was reprinted on 4 1/2" x 5 1/2" sheets of paper; roughly 1/4 the size of the original document. These facsimiles were then fitted into envelopes and transported by standard means to eager individuals.

Why go through all the trouble of providing this service to the men fighting overseas? It was actually a free service for all servicemen, sending letters back to the states -- though not the other way around. Just as we said before, everyone benefits from knowing that they're being thought of. Even the top brass understood a thing or two about the affects a simple letter can have.
"The Post Office, War, and Navy Departments realize fully that frequent and rapid communication with parents, associates, and other loved ones strengthens fortitude, enlivens patriotism makes loneliness endurable, and inspires to even greater devotion the men and women who are carrying on our fight far from home and friends. We know that the good effect of expeditious mail service on those of us at home is immeasurable." (Annual Report to the Postmaster General, 1942)
It may read a little cold in that report, but it's clear that the value ascribed to personal mail during that trying time was high. We don't have our own version of V-mail for you to use, but we hope that reading this snippet of history pushes you to send a few words to friends, family, or member of the armed forces today or in the days to come. It wasn't only guns, ammo, and equipment that kept our soldiers fighting. It was also the promise of returning home to a life put on hold; a life they were desperately trying to remember, one letter at a time.
---
Sources & Further Reading
All images and quoted text were obtained from the Smithsonian National Postal Museum website.
Smithsonian. "Victorymail" Accessed February 14, 2013. http://www.postalmuseum.si.edu/victorymail/index.html