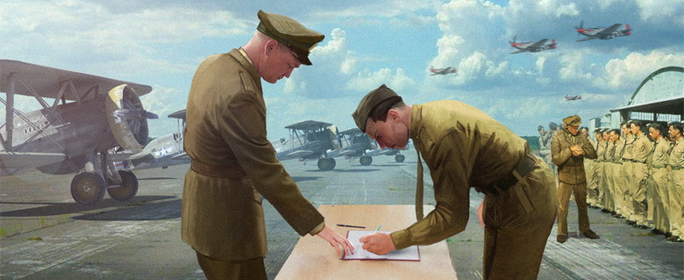 By now Wargaming.net has received more than 100 000 applications for the recently launched Global Alpha Test of MMO-action World of Warplanes.
Developers have started processing the applications. Players, whose applications fulfill the criteria, will be notified via e-mail. Today, February 27 2012, first pilots have been accepted into the ranks of alpha-tester and given access to the game server.
Global Alpha Test is the first phase of the World of Warplanes public testing. The acceptance plan for alpha-testers is determined by a practical necessity to test certain game elements. The maximum number of Global Alpha Test participants is not strictly limited.
In order to participate in Global Alpha Test you need to create an account and log in to our portal. If you already have an account in World of Tanks, you may use your e-mail and password for World of Warplanes. You may sign up for Global Alpha Test here.