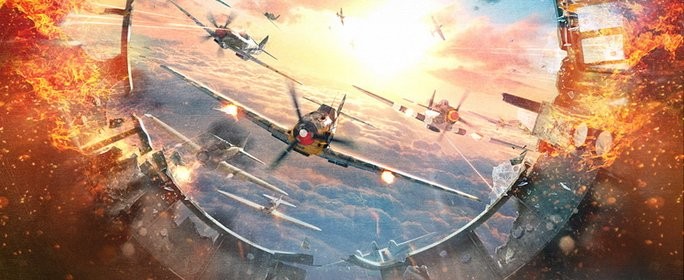 Pilots,
This weekend's event features discounts on classic World War II planes such as the Spitfire and Messerschmitt.
Both of these planes were developed before war broke out in Europe and each side upgraded and created dozens of different variants. The initial variant of the Bf 109 was to be armed with 7.92 mm machine guns, but later, German aviation engineers learned that the Spitfire was being planned to be armed with eight-gun batteries. German engineers decided to redesign the Bf 109 with more gun ports in an effort to compete with their British counterparts.
For most of World War II, these aircraft were very evenly matched as each side continuously brought out new, slightly better variants. The fighters had similar climb performance and engine power, but the Spitfire had more maneuverability in extreme rolls and turns. Often, winning a battle between these two came down to who had best initial position, numbers, and pilot skill.
Nows your chance to fly these warbirds and test their limits in battle!
Battle for Europe: Bonuses and Discounts
Start Date: Friday, March 7, 03:00 PST (06:00 EST)
End Date: Monday, March 10, 04:00 PDT (07:00 EDT)
Bonuses


First Victory of the Day
x3 Experience
---
Discounts

Regular Aircraft
50% Credit Discount:

Regular Aircraft
30% Credit Discount
Mission: Battle of Europe
Start Date: Saturday, March 8, 03:00 PST (06:00 EST)
End Date: Tuesday, March 11, 04:00 PDT (07:00 EDT)
Mission/Objective
Restrictions
Reward

Jagdwaffe

Destroy 10 enemy British aircraft

Can only be completed in a German aircraft
Repeatable

Pneumatic Restarter x5


Fighter Command


Destroy 10 enemy German aircraft

Can only be completed in a British aircraft
Repeatable

Pneumatic Restarter x5

Battle of Europe: Premium Shop Bundle
Start Date: Friday, March 7, 03:00 PST (06:00 EST)
End Date: Monday, March 10, 04:00 PDT (07:00 EDT)
Package/Price
Contents

Battle of EU

$18.15

+ FREE:
---