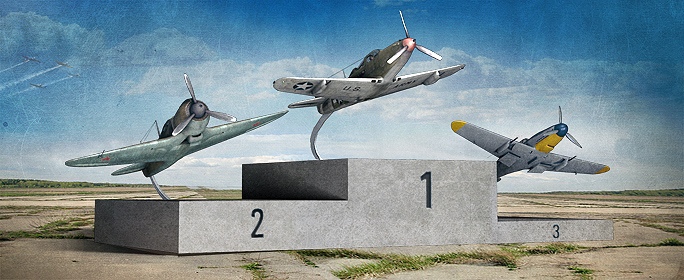 Pilots!
Participate in our Facebook-based Ready to Take Off Contest and win Closed Beta access!
NOTE: Your contest entries have to be submitted via a special Facebook app!
YOUR ASSIGNMENT
Submit a picture of your gaming station that must include your World of Warplanes game name plus "Ready To Take Off" written on a piece of paper or a computer screen. The picture may contain joysticks/gamepads/gaming gadgets, model warplanes, desktop images, books on aviation, etc. Anything that emphasizes your commitment to playing World of Warplanes will work. Then you and everyone else can vote for your favorite entries!
THE PRIZES
The top 30 fans with the most votes will get World of Warplanes Closed Beta access!
Eligibility
To enter, you must be at least 13 years of age and have a World of Warplanes game name.
If you don't have a World of Warplanes game name, please register here: World of Warplanes Registration
SUBMISSION AND VOTING PERIOD
Starts: May 18, 2012
Ends: June 1, 2012
NO PURCHASE OR PAYMENT NECESSARY TO WIN
Multiple votes per person
You may submit multiple votes. Only one vote per hour will be counted.
Inappropriate Content
Obscene, provocative or otherwise questionable content will not be considered. We retain sole discretion as to what constitutes inappropriate content.
Rights
By entering the contest, entrants agree to have their submitted name displayed on our website and used by us for any purpose, at any time, without any fee or other form of compensation. We reserve the right to disqualify users, without notice, and for any reason.