Peek at a few of our December events and be sure to check back for more holiday surprises!
Wingmen Weekends Start December 1
Every Friday-Sunday this month, "Flight up" with a friend for additional benefits!
Check the "Missions" tab in your Hangar each Monday and Friday for a new set of rewarding tasks!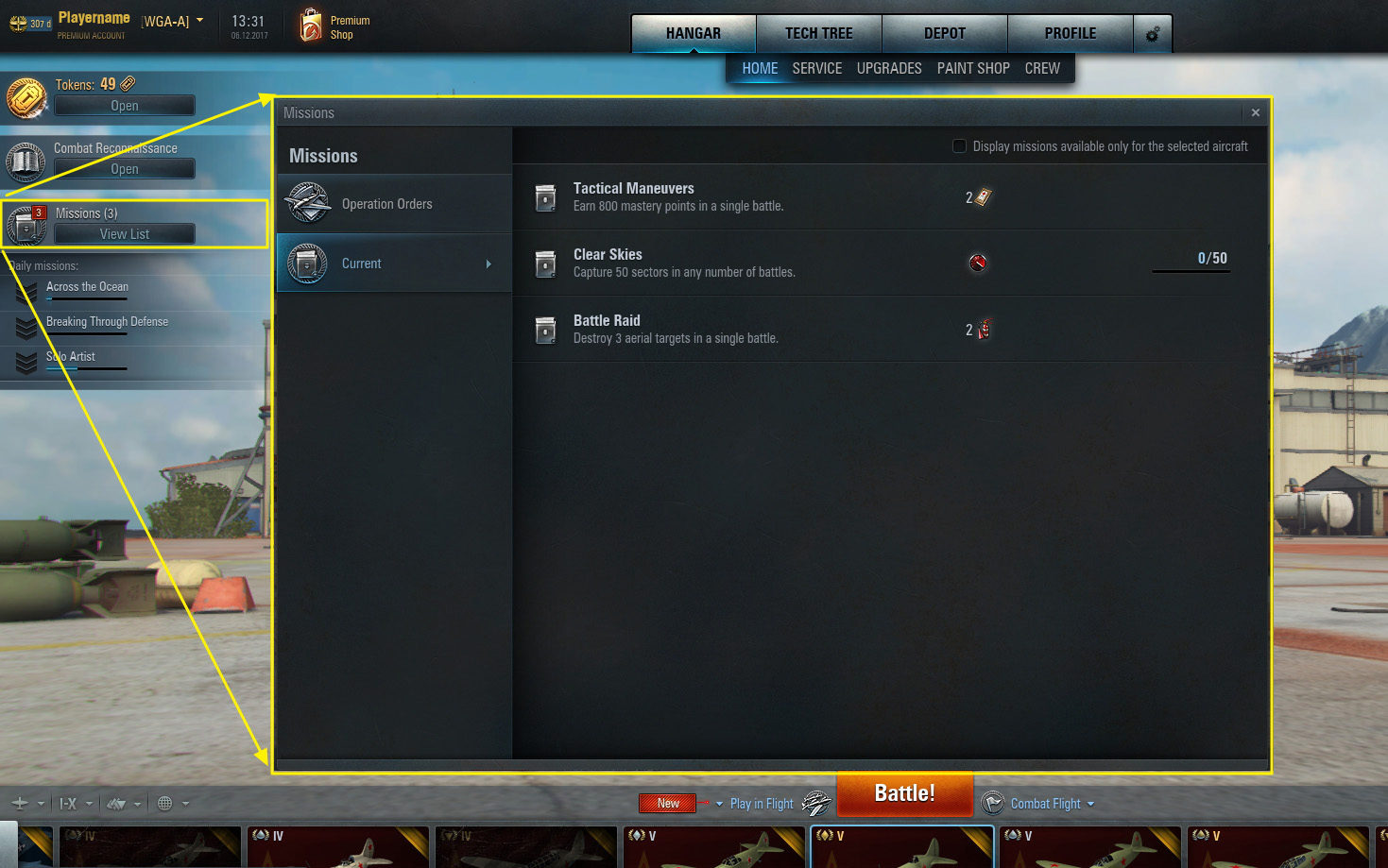 Updated 12/5: Keep your eyes peeled for bandits -- and an in-game event starting Dec. 20
The Twelve Days of Planesmas Start Dec. 14
Fly a new mission each day to earn a super selection of specials!
New Year Missions Start Dec. 29
Strap in for x5 XP, XP conversion discounts and a mission to earn a day of Premium Account time!
Next, feast your eyes on a Supermarine Spitfire in action, cleared for landing on your desktop or mobile device!