Pilots!
It was the only Allied fighter capable of fighting on par with the German Messerschmitt Bf 109 E in May 1940. In the game, this aircraft demonstrates excellent mobility when turning. Its numerous rapid-firing machine guns prove especially effective at close range.
It offers a perfect combination of the maneuverability of British Spitfires and the dynamics of German Messerschmitts. Piloting this machine, you can reach a high-speed enemy and engage it in a turnfight where you can effectively use your potent machine guns and autocannons.
Get them both to hit hard and hit twice!
Missions
Collapse
Mission "XP Fever: Spitfire Mk Ia"
Objective: Win a battle
Restriction: The Spitfire Mk Ia only, 10 times per account
Reward:
x5 XP
---
Mission "XP Fever: Spitfire V DB 605"
Objective: Win a battle
Restriction: The Spitfire V DB 605 only, 10 times per account
Reward:
x5
Collapse
Expand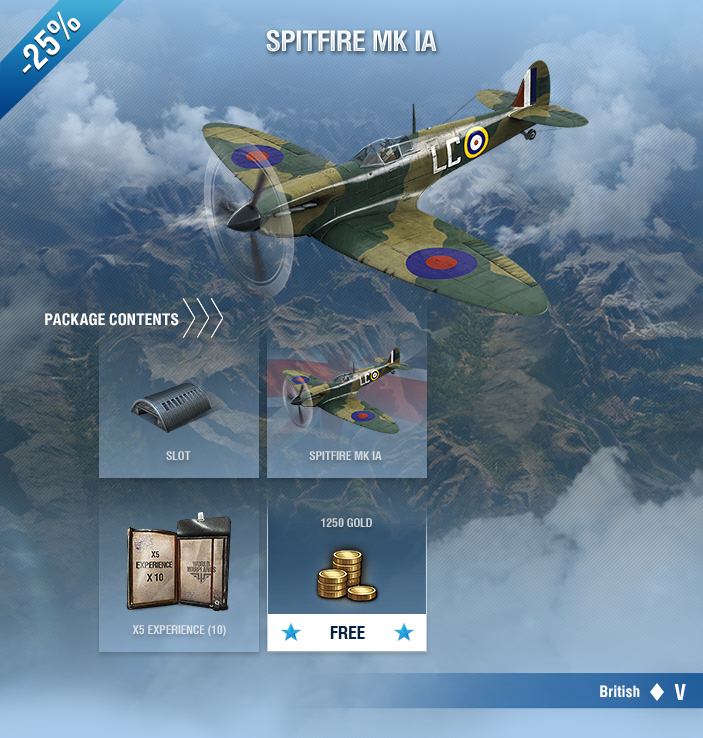 ---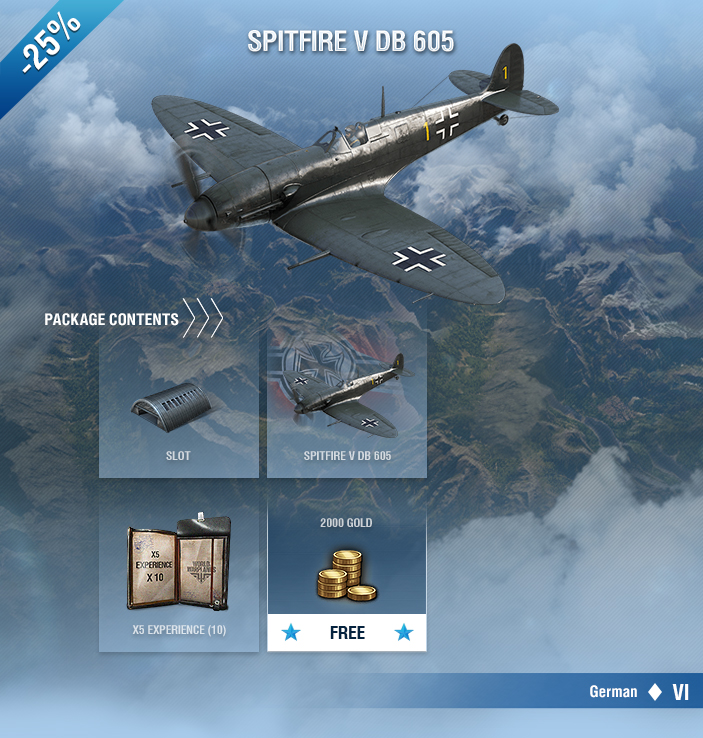 ---