Pilots!
The Emblem Design Contest winners have been decided! Over the past month, we asked players to design historically-inspired emblems for planes currently available in the World of Warplanes tech tree. One lucky winner would get their design made into an emblem that will be available in game!
We received a lot of great submissions that we judged on concept, historical accuracy, and creativity. Without further ado, here is your grand prize winner and the emblem that will soon be recreated in World of Warplanes.
Kaewon's 'Bulldog' Emblem!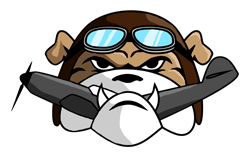 Bulldogs have always been a popular military motif, used on emblems in the USMC, USAAF, USN, the RAF, and other forces. They symbolize strength, courage, and tenacity -- a tough fighting dog that doesn't back down! Kaewon captured the gruff personality of the bulldog -- donning a flight cap and goggles! -- chomping onto an enemy plane and refusing to let go!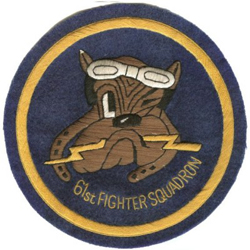 Kaewon cited the 61st Fighter Squadron's emblem as a major inspiration, with a similar cap-wearing bulldog clutching lightning in its jaws. The 61st Fighter Squadron, still active today, was part of the 56th Fighter Group of the United States Army Air Forces during World War II. Among the planes they flew were the P-36 Hawk, the P-39 Airacobra, the P-40 Warhawk, and the P-47 Thunderbolt!
Look forward to seeing this emblem in World of Warplanes in the near future! Congratulations, Kaewon!
Runners-Up
Thanks to everyone who participated in the design contest and shared with us their great work! Here are just a few of our runners up who will win Gold prizes!
| | |
| --- | --- |
| An_Average_Jho | hvPALANTIRION[HV] |
| husband | scryer117 |
---