Pilots!
Heated battles are ahead of us! And we should be ready to face them!
From April 5 till April 15, the Premium Shop will offer you 2 fighters at once:
the


Heinkel He 100 D-1
and
the


Grumman XF4F-3
Destroy an opponent while it is still approaching, leaving no chance for a counterstrike, with this great offer!

Aircraft compensation rules:
Minimize
If you purchase a bundle with an aircraft that you already have, you will receive all the items from this bundle (gold) except the Hangar slot, the crew, and the aircraft itself. Instead, you will be compensated with the following amount of gold:
2.100for the "He-100 bundle" (1.800for the Heinkel He 100 D-1 + 300for the Hangar slot)
1.500for the "XF4F-3 bundle" (1.200for the Grumman XF4F-3 + 300for the Hangar slot)
3.600for the "Double bundle" (1.800for the Heinkel He 100 D-1 + 300for the Hangar slot + 1.200for the Grumman XF4F-3 + 300for the Hangar slot)
Minimize
Maximize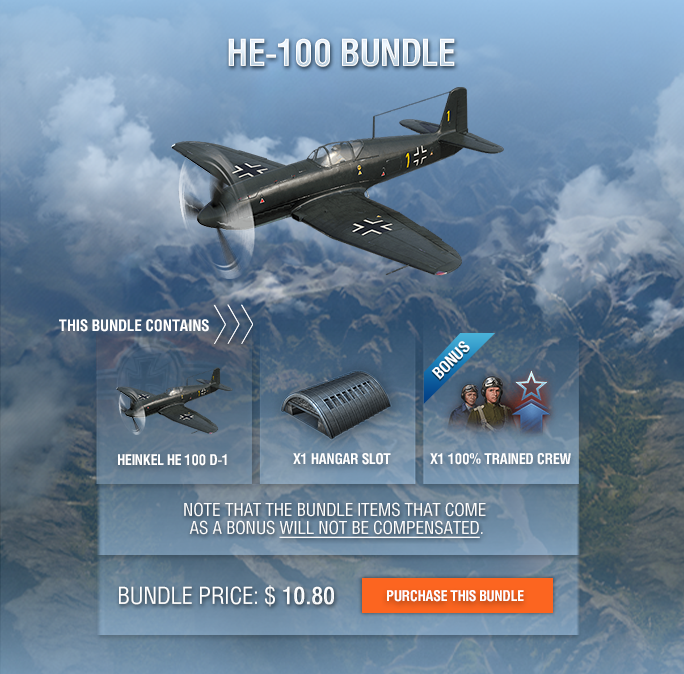 ---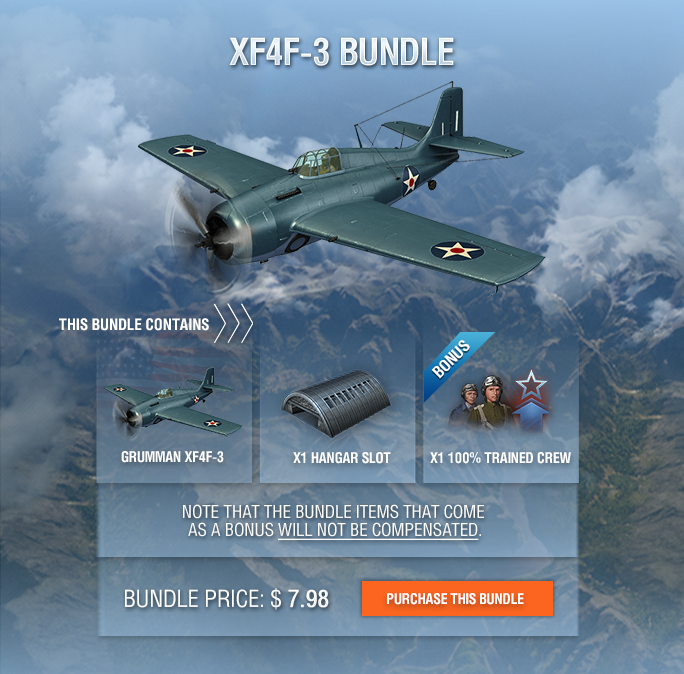 ---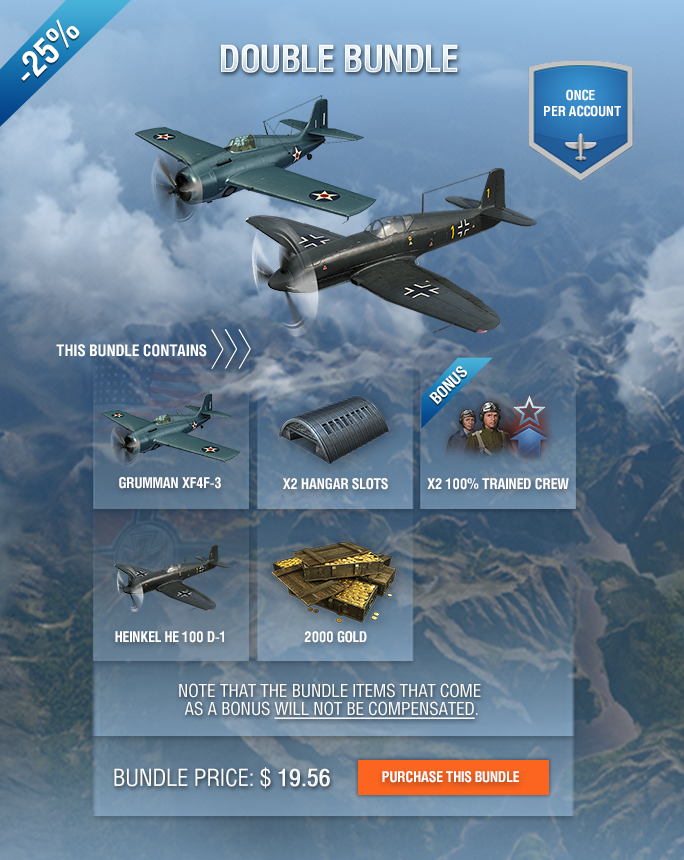 ---