The 'Invasion' has begun.
As the Allies and Axis forces prepare to clash in the new World of Warplanes event, Operation Westwall, a new game mode will also become available. An alternative to the 'Conquest' mode introduced with Update 2.0, 'Invasion' will be playable during certain weekends in March and April, with awesome and valuable prizes available for players who brave the associated missions!
New Game Mode: Invasion
At the beginning of an 'Invasion' match, one team will initially own all sectors of the map, and will be tasked with defending them. Meanwhile, it's up to the opposing team to attack and capture these sectors within the allocated timeframe. Each battle lasts for four minutes only, but if the attacking team manages to capture a sector, they will score a bonus two minutes to add to their timer with every capture.
The battle ends if the attacking team manages to capture all sectors before the timer runs out. Alternatively, the defending team will win if they have successfully repelled the invasion and defended at least one sector when time is up. Both teams have a limited number of respawns, and the battle will also end if all the aircraft on a single team have been destroyed.
The attacking teams can use all aircraft types, while Fighters, Heavy Fighters, and Multirole Fighters are the only aircraft types that can be used by defending teams.
When Can You Play?
The 'Invasion' mode will only be available across the following three weekends in March and April:
Invasion: March 2 at 10:00 PT (13:00 ET) – March 4 at 18:00 PT (21:00 ET)
Invasion: March 16 at 11:00 PT (14:00 ET) – March 18 at 19:00 PT (22:00 ET)
Invasion: March 30 at 11:00 PT (14:00 ET) – April 1 at 19:00 PT (22:00 ET)
Prizes
You didn't think we would release a new game mode without giving you the chance to win some awesome loot, did you? Perish the thought! In our Operation Westwall event, you can earn our two brand new Tier VIII Premium planes as the final rewards. Play through all available missions in the new 'Invasion' and 'Attrition' modes to earn these two airborne beauties: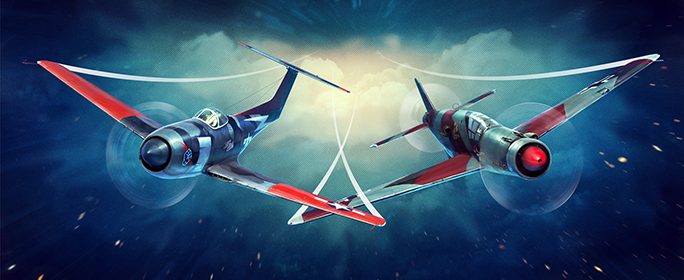 Dornier Do 335 A-1 Pfeil - Tier VIII German Heavy Fighter
Germany's secret weapon: a high-speed heavy fighter-bomber. Primed for both devastating bomb attacks on ground targets and holding air supremacy over enemy warplanes, this heavyweight makes for a powerful addition to your Hangar.
Curtiss XF15C - Tier VIII American Fighter
The Allies' ace in the hole. American air forces fighting in Europe have deployed this swift and dynamic Fighter, equipped with powerful guns and a furious engine, to stop Germany in their tracks. Add this American avenger to your Hangar by finishing the Operation Westwall missions!
Feedback
We really want to know what you think about 'Invasion'! Set course for our official forum, and let us know what you think about this new mode.