This modification of the legendary German fighter truly packs a punch: Its armament includes one nose-mounted and two wing-mounted 30 mm autocannons that can knock targets out of the sky in one fell swoop!
To add this fighter to your collection, you need to execute missions from our special operation order. You can receive this order from special supply crates that can be obtained as a reward for completing personal missions within the Rise of the Kurfürst event or purchased for 1,000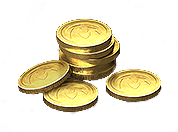 .
A chain of 25 missions awaits you. Upon completing these missions, you'll receive the new aircraft




Messerschmitt Bf 109 K-6 Kurfürst and other valuable rewards!
Missions
Conditions
Rewards

Mission 1
Win 1 battle
1 day of Premium Account

Mission 2
Earn 2,500 capture points
in any number of battles
10 Incendiary Ammunition
(Period II)

Mission 3
Destroy 150 aerial targets
in any number of battles
40 Mechanical Parts

Mission 4
Destroy 400 sections of ground targets
in any number of battles
1 Standard Supply Crate

Mission 5
Receive the Rocketeer honorary rank
5 Procurement System Improvement:
+150% to credits for 2 hours

Mission 6
Earn 35,000 personal points
in any number of battles
40 Airframe Elements

Mission 7
Destroy 50 air defense aircraft
in any number of battles
10 Fire Extinguishing System
(Period II)

Mission 8
Deal 100,000 HP of damage
to aerial targets in any number of battles
10 Backup Pneumatic Control Assist (Period II)

Mission 9
Participate in capturing 30 sectors
in any number of battles
1 Supply Crate

Mission 10
Receive the Flying Vanguard Badge
5 Intensive Training:
+300% to crew XP for 2 hours

Mission 11
Earn 2,000 capture points
in any number of battles
10 Emergency Engine Restart System (Period II)

Mission 12
Destroy 20 enemy multirole fighters in any number of battles
30 Flight Instruments

Mission 13
Earn 150,000 personal points
in any number of battles
10 Emergency Medical Kit
(Period II)

Mission 14
Destroy 3 aerial targets with a gunner in one battle
1 Supply Crate

Mission 15
Receive the Doolittle Medal
5 Air Reconnaissance:
+300% to Free XP for 2 hours

Mission 16
Destroy 100 sections of ground targets
in any number of battles
10 High-Octane Additive (Period II)

Mission 17
Destroy 40 enemy aircraft
while defending sectors in any number of battles
30 Weapon Parts

Mission 18
Destroy 25 enemy bombers
in any number of battles
1 Advanced Lightweight Wing Frame (Period II)

Mission 19
Receive the Flying Warrior Badge
1 Steel Supply Crate

Mission 20
Receive the Akamatsu Medal
5 Upgrade Implementation:
+100% to aircraft XP for 2 hours

Mission 21
Participate in capturing 10 sectors
in any number of battles
10 Emergency Engine Cooling (Period II)

Mission 22
Destroy 4 enemy aircraft
while defending sectors in a single battle
15 Heat-Resistant Parts

Mission 23
Destroy 4 enemy heavy fighters
while defending sectors in a single battle
1 Advanced Engine Armor Protection (Period II)

Mission 24
Receive the Winged Legend Badge
1 Steel Supply Crate

Mission 25
Receive the Lambert Medal
Messerschmitt Bf 109 K-6 Kurfürst
Hangar slot
Pilot trained to 100%
Decoration set (paint scheme, nose art, emblem)
Rise of the Kurfürst achievement