Pilots!
The time it takes for a falling star to reach the earth is nearly as short as the time the American Tier VIII fighter—
Lockheed P-80A Shooting Star —will be available in the Premium Shop.
In the bundles with the P-80A, you can also find:
Curtiss P-36C Hawk

Bell P-39N-1 Airacobra

Gold

Premium Account days

Special mission
More details about the aircraft
Collapse
The Lockheed P-80A Shooting Star was the first American jet fighter to enter mass production. It's a dynamic and maneuverable aircraft whose speed allows you to quickly approach the enemy and deal massive damage with the concentrated fire of six large-caliber machine guns.
The Curtiss P-36C Hawk is an American Tier IV fighter boasting excellent speed and altitude performance. No low-altitude combat, just boom-and-zoom and vertical fighting. Always try to stay above the enemy—a higher altitude offers you an advantage.
The P-39N-1 Airacobra is the American Tier VI fighter equipped with an entire battery of guns of different calibers: four 7.62 mm and two 12.7 mm machine guns, as well as a 37 mm autocannon. The P-39N-1 is capable of rushing into the heat of battle and instantly riddling an enemy tied up in combat.
Collapse
Expand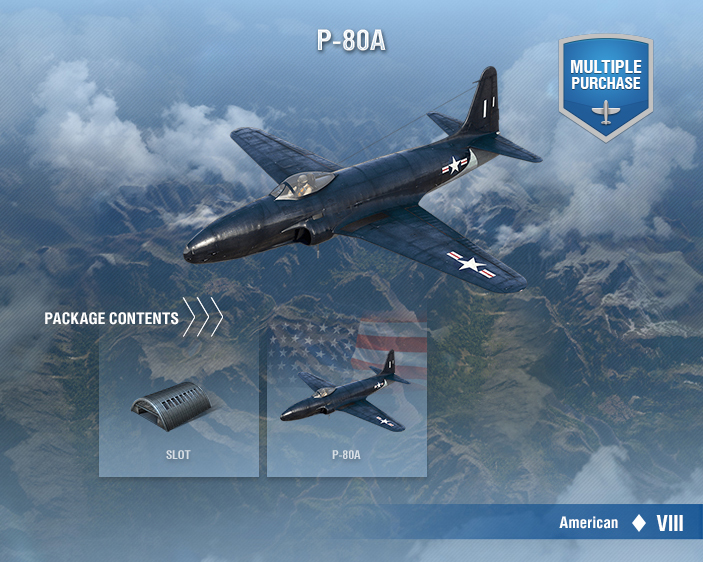 ---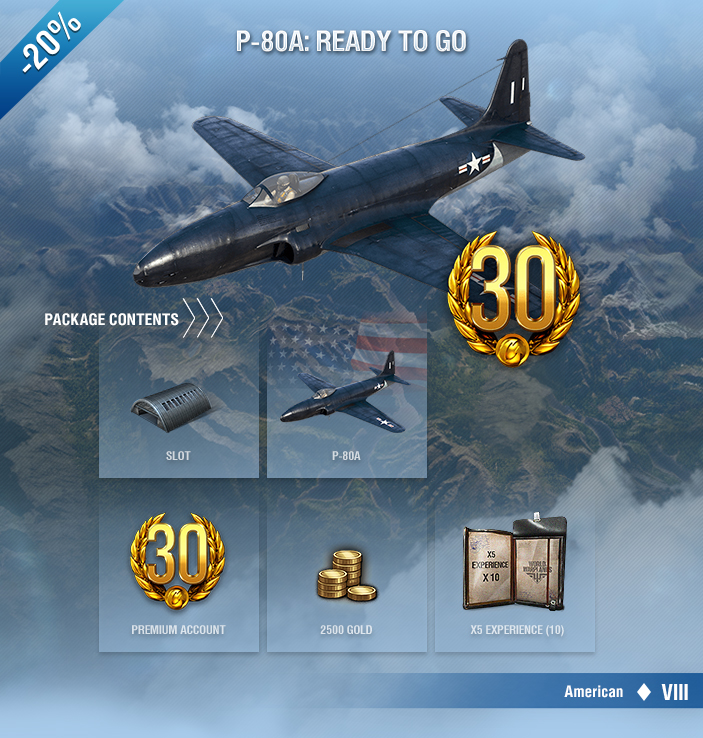 ---