Pilots!
On April 12, 1961, Yuri Gagarin, a Soviet military pilot, made the first space flight and thus proved that space is the domain of heroes and dreamers.
The Mitsubishi A6M3 (exp.) is a Japanese Tier V fighter. Features good horizontal maneuverability and, what is most important, heavy armament. It differs from its researchable fellow aircraft from the A6M series in two powerful 30 mm autocannons with large single-shot damage.
The Messerschmitt Bf 109 E-3 proved the best German fighter in the French Campaign of 1940 and surpassed any fighter of the Allies. Only the Supermarine Spitfire Mk I could match the Bf 109 E-3 in battle. In the game, the Bf 109 E-3 displays its strengths most effectively in vertical and high-altitude combat where it can also apply its excellent diving abilities and high firepower.
The IL-2 (mod.) is a Soviet Tier V attack aircraft carrying a rear gunner who defends the aircraft against attacks by fighters. Thanks to bombs and rockets onboard, the aircraft was justly considered a real menace to targets on the ground. This steel bird is a great choice for pilots who like and can effectively employ the air-to-ground tactics and who want to earn an increased amount of credits in battles!
The British Tier VI fighter North American Mustang IA is the first P-51 in the game armed with autocannons. Test the outstanding flight characteristics of the Mustang multiplied by the annihilating fire spitted from the wings (autocannons mounted on the wings)!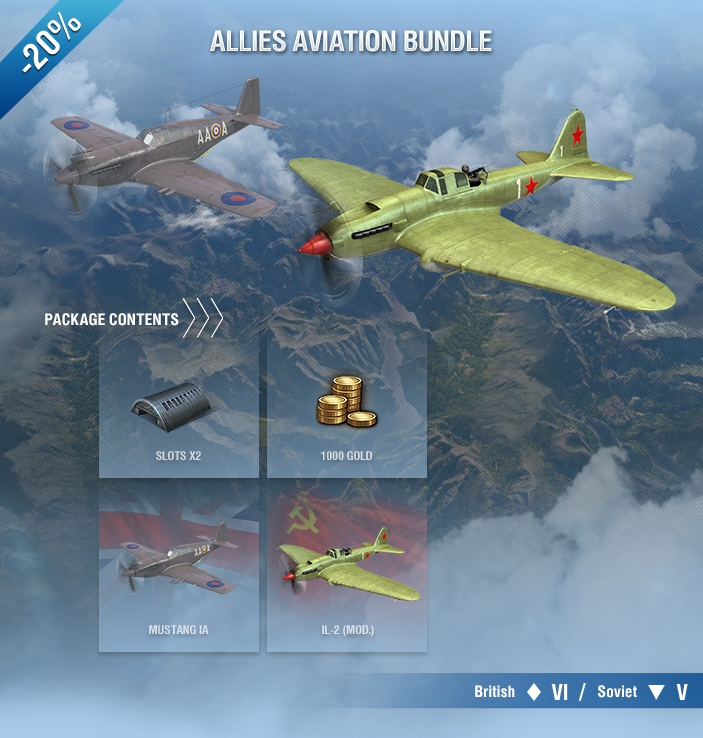 ---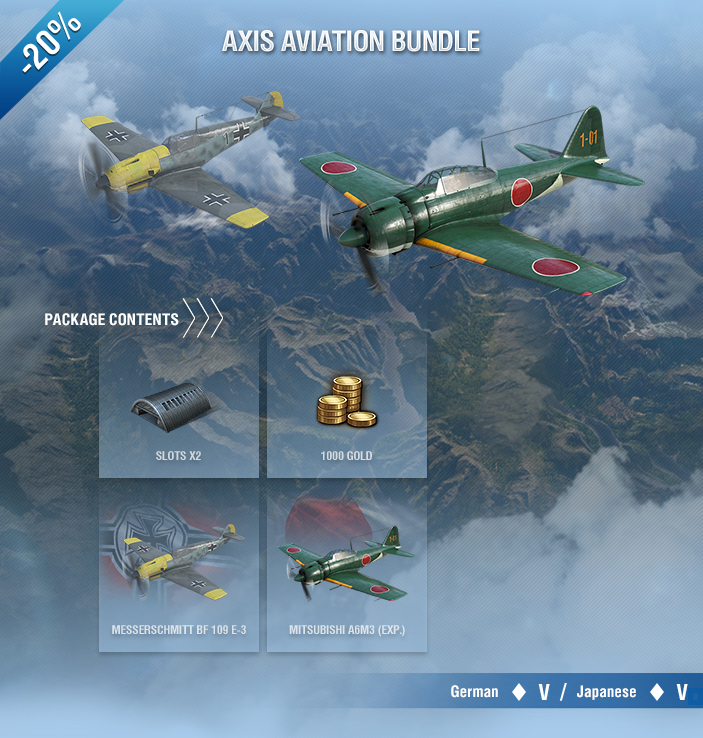 ---