Pilots!
From July 20 04:20 PT / 07:20 ET till July 23 04:20 PT / 07:20 ET, expect the arrival of bundles with the following goodies in the Premium Shop:
Gold
Premium Account days
Credits
A 30% discount for the American heavy fighter— Fisher XP-75 Eagle
This steel bird flies fast at high altitudes and even faster when close to the ground. It also carries the greatest number of 12.7 mm machine guns in its tier—as many as ten! Such an armament is capable of riddling the enemy in the blink of an eye.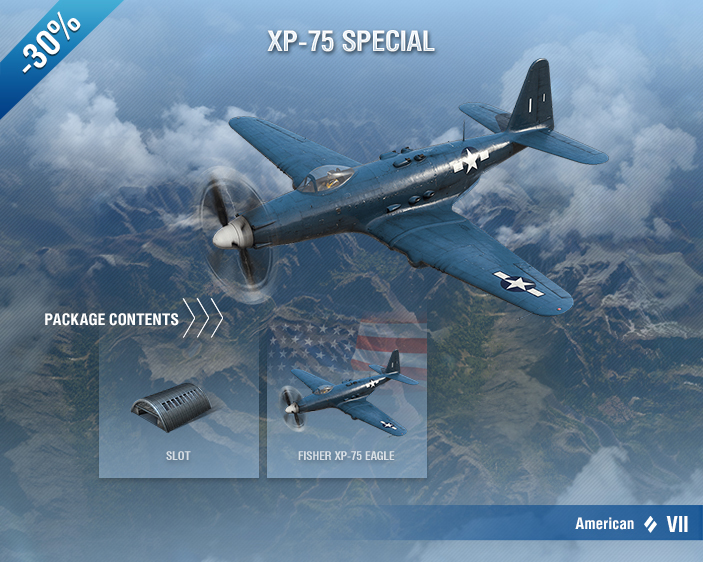 ---
---