---
Pilots!
From October 1 04:20 PT / 07:20 ET to October 15 04:20 PT / 07:20 ET, you will have a chance to get a deal on two aircraft:
Bell P-39N-1 Airacobra is a fighter armed with a battery of different-caliber barrels: four 7.62 mm and two 12.7 mm machine guns, as well as a 37 mm autocannon. Like a real cobra, the P-39N-1 is capable of swiftly rushing in to attack, then taking out its prey while they're preoccupied.
Tachikawa Ki-94-I is an aircraft with excellent speed and dynamic performance, as well as powerful armament. Its outstanding firepower and availability of bombs make it universal for mid and high altitudes. Employing hit-and-run tactics, the Ki-94-I is capable of fulfilling its potential to the full extent.
Together with the aircraft, you will get
special missions with an
XP reward that you will be able to complete from October 1 04:20 PT / 07:20 ET to December 1 04:20 PT / 07:20 ET.
Missions Descriprion
Collapse
Personal Mission: Personal Mission for the P-39N-1
Objective: Win a battle
Restriction: 3 times per account only on the P-39N-1 Airacobra
Reward:
x5 XP
Personal Mission: Personal Mission for the Ki-94-I
Objective: Win a battle
Restriction: 5 times per account only on the Tachikawa Ki-94-I
Reward:
x5 XP
Collapse
Expand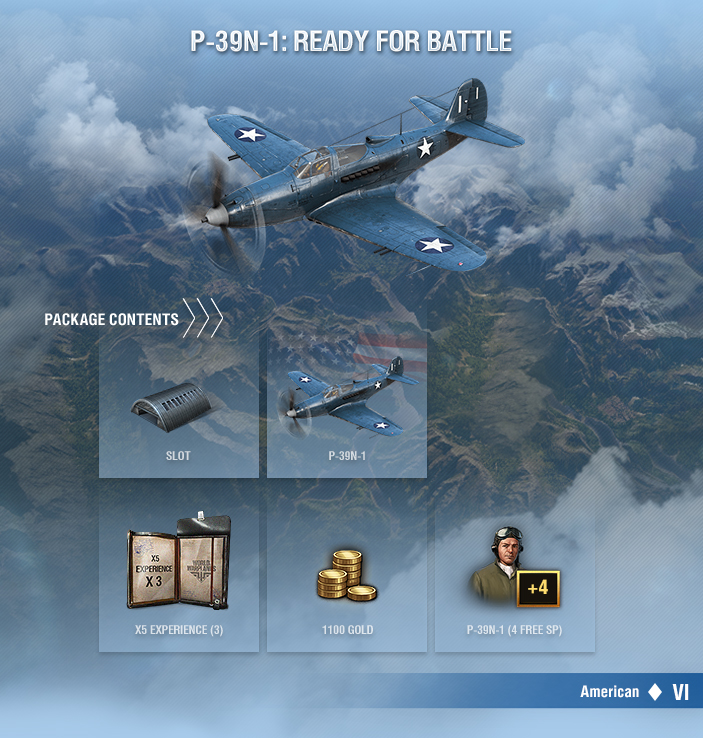 ---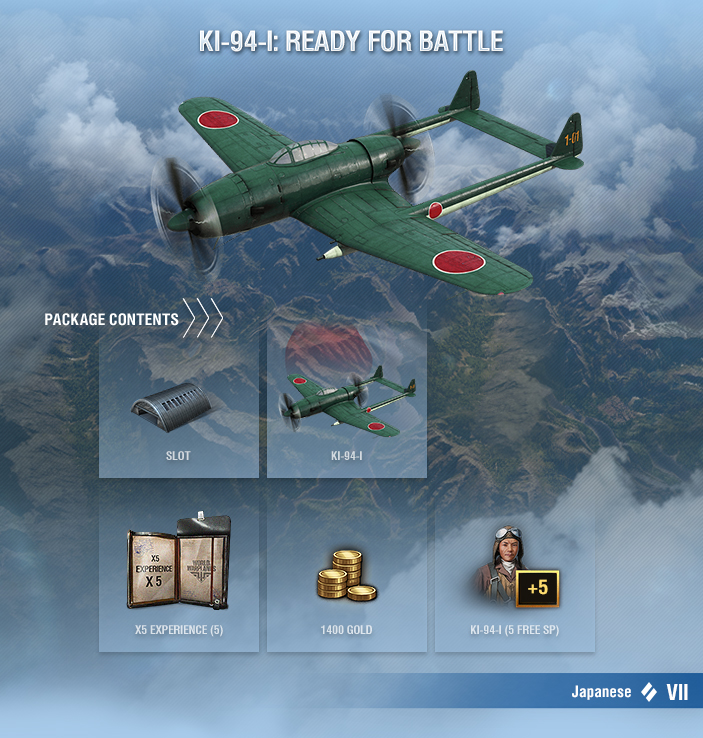 ---