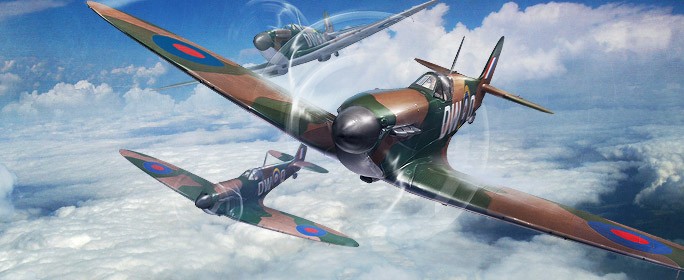 Pilots!
This weekend, we take a closer look at the Siege on Malta. By summer of 1940, Italy's entry to the war opened a new front in North Africa which increased the already considerable value of Malta. The island was an important point because it was right on the Axis supply line between Italy and North Africa. The British Spitfires had an important role in the operations that took place in the skies above Malta during that time, and that's why this weekend's event focuses on these aircraft.
Make sure to check out the discounts on the British fighters, as well as the wicked rewards from the missions involving those Spitfires!
Start Date: Friday, April 18, 04:00 PDT (07:00 EDT)
End Date: Monday, April 21, 04:00 PDT (07:00 EDT)
---
Bonuses & Discounts

First Victory of the Day
x3 Experience on each plane

Regular Aircraft
30% Off (Credits)

Consumables
50% Off (Gold/Credits)

Crew Training and Retraining
50% Off (Gold)
Mission
Reward(s)

Acing the Spitfire

Earn the ace medal while flying one of the following aircraft:

Spitfire I
Spitfire V
Spitfire IX
Spitfire XIV

50,000

Chasing the Spitfire

Shoot down a total of 10 of any of the following aircraft:

Spitfire I

Spitfire V




Spitfire IX




Spitfire XIV

300,000
---
Community Post Spotlight
Looking for ways to improve your team communication, learn new terminology, and get some great air combat tips? Check out this helpful post by Freakazee!
---