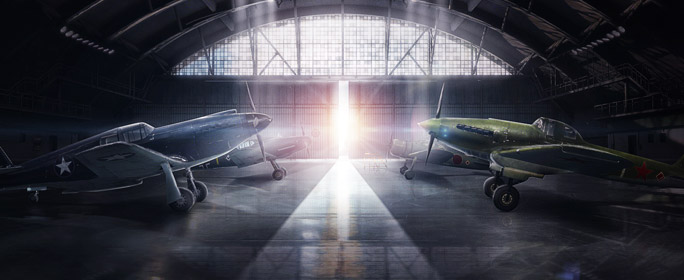 Pilots!
Most of you are probably already aware of the November 12/13 release date (depending on your region) and are eagerly awaiting its arrival. Though perhaps some of you don't know about the staggering amount of bonuses that you can still receive until that day by playing the Open Beta.
It's important to know that not all of your progress will be lost when the game goes live. We've prepared a number of opportunities for clever pilots to both practice their skills in refined testing conditions and also collect many advantages along the way, which can serve as a head-start when World of Warplanes officially launches.
Check out the following list to see why it's great to be playing the Open Beta right now!
Advantages that Carry Over to Your Game after Release
Special badges and emblems for testers
Unique Bonus Gift Planes
Earn Tokens while playing and use them to:

Buy or extend your Premium account in World of Tanks and World of Warplanes for free, thanks to the Unified Premium Account
Buy a special Premium plane (tier III F2A-1) for Tokens and have it carry over to your account even after release

All XP earned will be transformed into Crew XP at release

The experience that you earn during the testing stage will be evenly distributed between the pilots of all starting aircraft, allowing the quicker training of one or multiple skills

Kills, wins, and ground target destruction marks don't get erased

All stars, bombs, stripes and other insignia showing your accomplishments in the game will stay on your planes permanently and carry over after release

Pre-order bundles are available

Improved Testing Conditions and Rewards for Open Beta Testers
10 free new Premium Planes
All 10 free Premium planes + 3 Tier I planes will see their crew replaced by a 100% qualification-trained pilot
Crew upgrade for most planes of the initial four nations
Most of your planes will now come with top of the line equipment

The planes you researched before Version 0.5.3 will be fully upgraded

All tech trees are now at the release day stage

Get to know all the planes in advance to be ready come release time!
As you can see, you have a lot of reasons to continue in the Open Beta, Pilots!
---