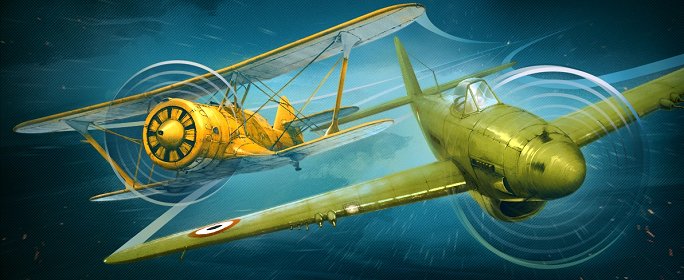 It's time for another update! We're adding two new French Premium warbirds, a special event, and new gift aircraft! Check out the overview or jump ahead to the full update notes for details on all the new content!
Highlights
New Premium Aircraft
The French nation adds a couple birds to their collection:
Delanne 10C2 - Tier V Fighter
SNCASE SE 100 - Tier V Heavy Fighter
New Special Event!
November marks the third anniversary of World of Warplanes hitting the heights, and we've got a great set of missions just for you! Keep your eyes peeled for more information about "Three Years Airborne" we can tell you now that the rewards include:

A Grand Prize
Special Emblems
Consumables
Equipment
Credits
And more...
New Gift Planes
A selection of new gift planes are being added:
Kocherigin Yatsenko CI-6i - Tier III Soviet Fighter
Arsenal VB 10 - Tier VII French Heavy Fighter
Bell P-39N-1 Airacobra - Tier VI US Fighter