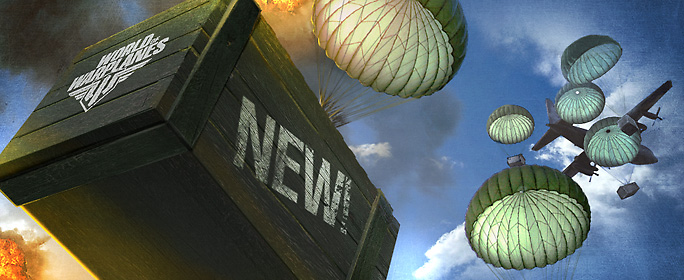 Pilots!
Meet Update 2.0.7.5 for World of Warplanes.
Matchmaker
Increased the minimum waiting time for players queued for battle until the matchmaker launches a battle with the opposing team fully comprised of bots.
Increased the time that the matchmaker takes to find a suitable flight to balance teams if there is an uneven number of flights in the queue for battle.
Escort game mode
Changed the number of bombers in waves (variable for different map layouts).
Changed the number of respawns for players (variable for different map layouts).
Increased the number of Capture points necessary to capture enemy Strongholds by 30.
Changed the requirements for aircraft type-specific missions in the Escort game mode.
Conquest game mode
Map layouts on the Cold Peak map are now available for battles at Tiers VI-IX (up from Tiers V-VIII).
Bugfixes
Fixed an issue that caused the rear gunner of the Ju 86E to stand in his turret while in flight.
Fixed a rare issue that caused bomber flights in the Conquest mode to target allied sectors.