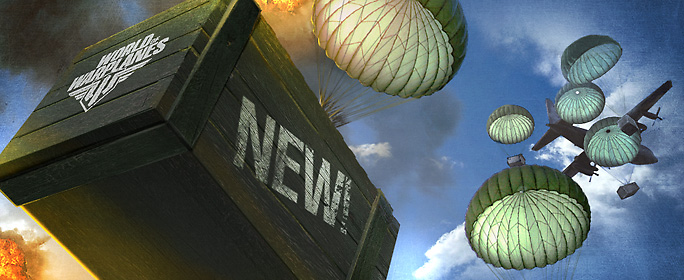 Pilots!
New Aircraft
Tier VII-X aircraft from the British multirole fighter branch (Hawker Typhoon, Tempest, Sea Hawk, Hunter) are now available for research and purchase through the research tree.
After the completion of the Operation Holiday Maneuvers Special, the Premium Hawker PV.3 fighter will no longer be displayed in the research tree.
Awards and Achievements
Removed the "Candy Raid" and "King of the Animals" achievements from the Profile-Memorabilia Hangar tab for players who did not receive them during the Operation Holiday Maneuvers Special. The "Rudolph Hawker" achievement will still be available to receive by completing the necessary requirements after the Special.
Other
The surplus of candy earned during Operation Winter Maneuvers and not used for purchasing rewards has been converted into free XP points with a ratio of 50 per 1 candy.
Holiday Supplies awarded during Operation Winter Maneuvers that remained unopened have been converted into regular Supplies. They can be opened in the Supply Service menu.
Certificates for candy that were purchased during Operation Winter Maneuvers and remained unused have been converted into gold with a ratio of 18 per 1 Certificate.
Bugfixes
Fixed an issue that caused markers over enemy aircraft to disappear in battle.
Changed the battle entry point of the top team on the asymmetric game scheme "Archipelago: Decisive blow."