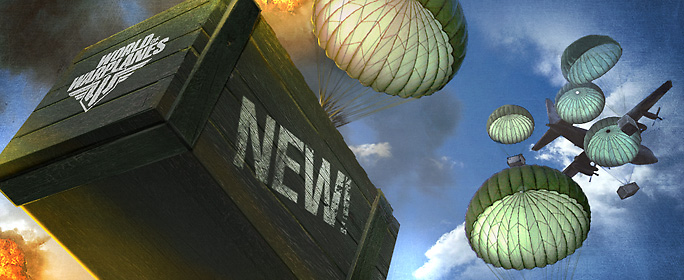 Pilots!
---
New Aircraft

Update 2.1.16 introduces a brand-new reward aircraft:
This is the iconic Stuka dive-bomber carrying a 1,000 kg bomb. By trading the 37-mm cannons of the researchable Ju 87 G for less powerful 20-mm ones, it gained the ability to wipe out ground objects in one strike frequently and consistently.
To earn it, you'll need to participate in the upcoming game event.
---
New Paint Schemes

We added a new Halloween-themed paint scheme for the



Lavochkin La-9 and



Lavochkin La-9RD. It gives +5% bonus to aircraft XP.
Also, new paint schemes have been made for the following aircraft:
Paint scheme characteristics:
Concealment: +20%
Resistance to damage from AA guns: +10%
Resistance to damage from gunners: +5%
Aircraft XP: +8%
These paint schemes will become available in future Premium Shop offers and as rewards during game events.
---
New Emblems

Several new memorable emblems have been added to the game:
Halloween 2022
Thanksgiving Day 2022
World of Warplanes Anniversary 2022
---
New Unique Pilot

We added a new unique American pilot—Elise Clark. Details on her specialization and unique skills will be available at a later date.
---
Fixes and Improvements
Fixed the display of the Magpie Supply Crate description in the game client.
Fixed the display of boosters in various in-game menus.
Fixed the Premium paint scheme for the Junkers Ju 88 P, based on historical information and player feedback.
Modified the icon for Mastery skills of unique German pilots.
---