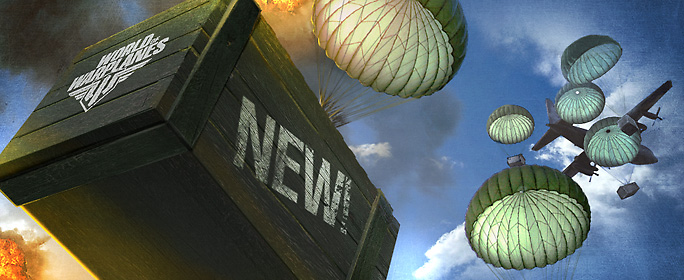 Pilots!
Combat Reconnaissance
Update 2.0.11 features a completely reworked tutorial and introduction system. Retaining the familiar Combat Reconnaissance name, the new system is much more detailed and accessible. It allows new and existing players to easily find out about all the important aspects of World of Warplanes, from piloting and shooting to economics and aircraft improvement.
Combat Reconnaissance now contains 36 introductory missions, each of them accompanied by a brief overview of various features in the game.
When the new mission is assigned or completed, an information popup will appear in the Hangar. This can be disabled in the game settings menu if needed.
Completing the full Combat Reconnaissance set of missions will be rewarded with 1,000 gold both for new players and those who have already completed the old edition of the introductory course. The latter has been removed from the game and all of its stages are no longer available.
Maps
Cold Peak: the Piercing Wind map has been added for Tier VI-IX battles.