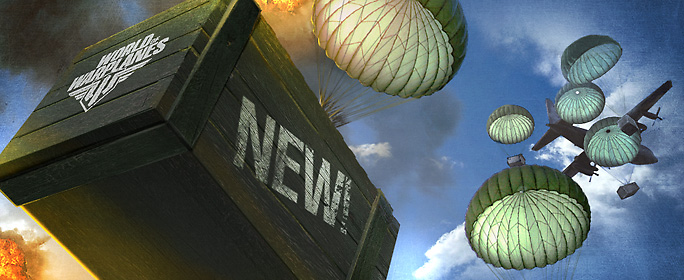 Pilots!
Patchnote 2.0.5.9
Increased number of equipment slots in Stock configuration for LBSh, Hs 129 A and Bf 110 C-6 to three and for I-260 to four slots.
Tuned number of materials that can be received for destroying Attack Flight aircraft. Removed Radio Electronics from the list of materials that can be received when destroying targets from Period 2.
Fixed Aerodynamics Expert and Protection Expert pilot skills not working correctly with new equipment.
Fixed issues with weapon damage not affected by Spitfire Mk Ia Master, Bf-109 E-3 Master or Celestial Fury unique pilot skills.
Fixed an issue that could cause client crashes when using chat.
Fixed an issue that caused Hangar slots not be displayed among the mission rewards the mission completion displaying incorrectly when mission rewards included a Hangar slot.
Fixed an issue with equipment icon backgrounds not changing after its enhancement.