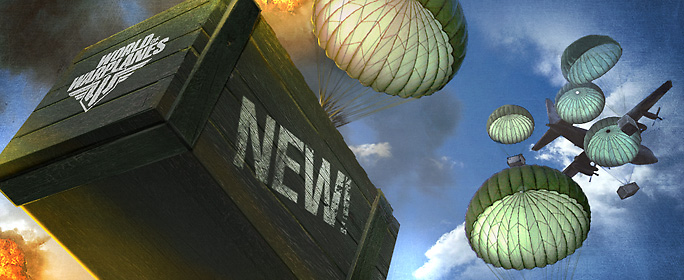 Pilots!
---
Aircraft

Update 2.1.6 introduces XP-54, a brand-new American Tier VI heavy fighter. This aircraft has powerful and accurate forward-firing weapons and excellent maneuverability and controllability. You may add it to your Hangar within the Flaming Hawk in-game event.
---
Daily Missions

The amount of required Combat XP has been changed depending on the Period in the following combat missions: Freedom Fighters, Deadly Wings, Roar of the Skies, Different Routes, Cowboy and Aristocrat, Seasoned Expert, Wild Hunt, Across the Ocean, and Hawks from the Isles.
The following duplicated missions were removed from the list of available ones: Fall of Titans and Invincible.
---
Bug Fixes
A bug with the British unique pilot's Tornado Master skill has been fixed. Now the aircraft HP is displayed correctly both in the Hangar and during the fight.
A bug with the Crew Skill mission has been fixed. Now the mission is counted after mastering pilot's and gunner's skills.
---
Other
A new Victory Day emblem has been added, which can be obtained by completing special missions.
Information on compensation for the aircraft available on the account for the Steel trophy has been added.