Pilots!
A Flight of four Allied planes with experienced pilots and gunners are ready to move into your Hangar. Each crew member comes with
4 skill points!
Bristol Blenheim Mk.IV (early mod.)

Seversky 2PA

IL-2 with rear gunner

SNCASE SE 100
The Flight will arrive together with the Soviet Tier VIII bomber—
Myasishchev RB-17 — loaded with
gold and carrying an expert crew—a pilot and a gunner with
8 skill points each!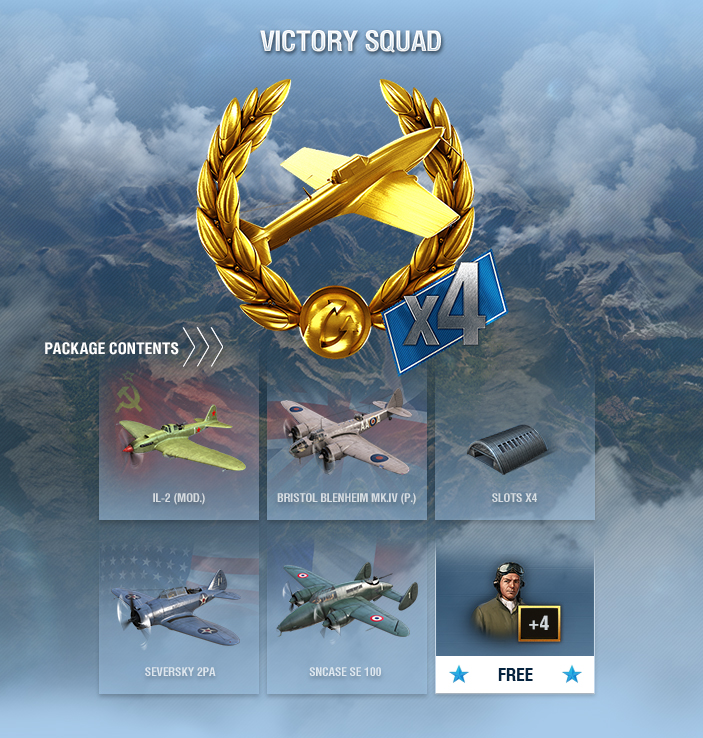 ---