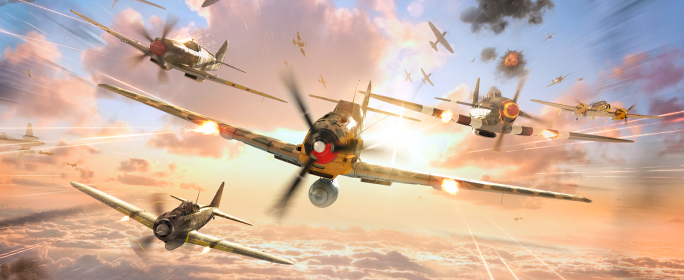 Pilots!
The World of Warplanes release may mean a kind of starting over for some, but we intend to keep the spirit of competition alive, and welcome many new players into forthcoming tournaments. In fact, here's our very first post-release tournament!
You have plenty of time to grow your Hangar, acquire planes (in this case, reaching tier III aircraft at best), and hone your skills before you and your team faces the competition.
Registration Begins: Open Now!

Registration Ends: November 21, 2013 at 12:00 PST (15:00 EST)
---
Launch Tournament Overview
In this tournament, teams of 5 (per battle; maximum 8 players per team roster) will battle for supremacy in planes up to tier III. Only the first 64 teams will be accepted. In addition, teams cannot use more than 2 of any plane model during a given battle.
Rounds begin on Saturday, November 23 and run through Sunday, November 24. Prizes will be awarded to all members of winning teams, including reserve members. Prizes will be the following amounts of in-game Gold:
1st Place:

20,000

2nd Place:

12,000

3rd Place:

5,500

4th Place:

2,500

5th-8th Places:

1,250

9th-16th Places:

500
Registration & Full Details
If you're interested in competing, please visit our dedicated Launch Tournament forum thread to view complete details on the rules, restrictions and schedule of the event, and any updates or changes made in the interim. Fly high and good luck!
---