Pilots!
From June 24 till July 1, you'll have a great opportunity to add a Premium warbird to your Hangar –
the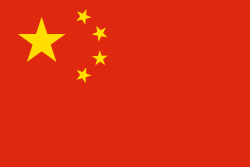 Ilyushin IL-10M!
The IL-10M provides unique opportunities, because it's a universal aircraft that can effectively deal with both aerial and ground forces. Powerful forward-firing and strike weapons, excellent maneuverability for its class, a gunner — all this makes it a formidable force in battle!
The Premium Shop will offer this aircraft, as well as:
Gold
Ammunition
Two personal battle missions
Aircraft compensation rules:
Minimize
If you purchase a bundle with an aircraft that you already have, you will receive all the items from this bundle except the Hangar slot, the crew, and the aircraft itself. Instead, you will be compensated with the following amount of gold:
12,800for the Ilyushin IL-10M (12,500for the aircraft + 300for the Hangar slot)
Minimize
Maximize
IL-10M - Ready for Battle

This bundle contains:

Ilyushin IL-10M
х1 Hangar slot
x8 High-Explosive Armor-Piercing Ammunition ()
5,000 gold

Bonus:

х1 100% trained crew
x1 Battle mission for the decoration set
x1 Battle mission for the extra battle experience

Discount: -25%

Restriction:

Can be purchased once per account

Bundle price: $55.88
Get Airborne!