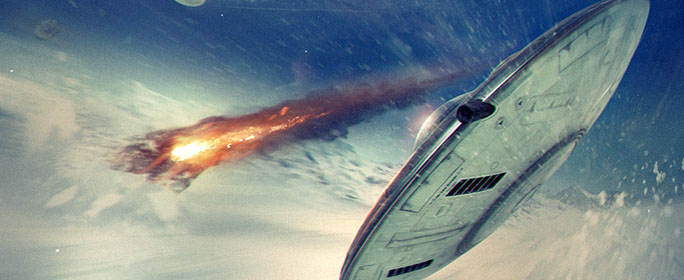 Pilots,
As we promised yesterday, the Snowball Fight game mode has arrived! This exciting new game mode allows you to take off in the Odin 42M flying saucer and chase down other UFOs on the special Lapland map! Not only will you be able to play out your own little version of every aviator's childhood dream, but you'll also be armed with snowballs instead of lasers to take down your opponents!
To help you get a head start, here are some tips on how to play this new and unusual game mode.
What You Need to Know About the Snowball Fight Game Mode
It's a 15 vs. 15 match where only UFOs participate. If necessary, the teams will be supplemented with bots to fill the roster with a full line-up on both sides.
You will receive a Odin 42M UFO with a fully-trained German pilot, who will remain in your barracks even after the event. The flying saucer is only available in the dedicated Snowball Fight game mode and cannot be used in training matches or Standard Battles.
Your flying saucer does not fire regular ammunition, but instead carries a snowball gun. Only six snowballs are available at a time, then, it reloads again to full clip capacity automatically. The snowballs you shoot behave like rockets but are triggered with the regular primary weapon button (left mouse button on default controls).
The Odin 42M has 400 HP and can regenerate health over time after being damaged. It has a rather slow cruising speed of 200 km/h, but also has an incredibly strong acceleration thanks to a 4 second-boost that can reach up to 650 km/h going straight or 900 km/h in a dive.
UFOs can't mount any consumables or equipment and cannot have any paint schemes or other decorative items applied to them.
When shooting, you'll notice that the flying saucers have no lead-aim compensation points. Just as with rockets, you'll have to aim carefully and try to predict the path of your opponent before taking the shot. The firing range of your snowball cannon is about 800m, but is most effective under 200m. The damage splash radius is greater than on regular rockets.
The Snowball Fight mode is only played on the new Lapland map. The map is a decorated made-up version of Arctic Region with new textures and a giant conifer in the middle.
On the Lapland map, there are no ground targets to attack. However, there is AA-fire in the form of fireworks that are being shot off at three different locations. The AA-fire does no damage to your UFO.
Every victory in the Snowball Fight mode will grant you 500 XP. And losses still earn you 100 XP. You will also be able to earn game mode specific achievements and special consumables for your regular aircraft that will only be usable while the Snowball Fight game mode is active.
Get the Update & Get Airborne
If you haven't already done so, go ahead and download the new 1.6.3 Update now. Not only is it required to play the Snowball Fight game mode, but it also introduces a ton of other permanent content.
Take a look at the Release Notes section to see the full list of changes and additions of Update 1.6.3!