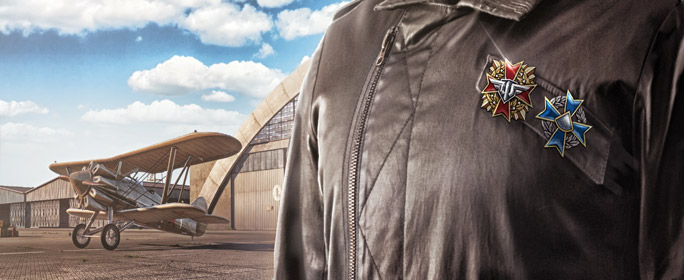 Pilots!
Heated battles in the sky of World of Warplanes never stop, and every pilot strives to become a real Ace and master his favourite aircraft type. It's time to reward the most effective pilots among us and add another shiny medal to your profiles!
| | |
| --- | --- |
| Aircraft Type | Achievement |
| Fighter | Legendary Fighter Pilot |
| Multirole Fighter | Legendary Multirole Fighter Pilot |
| HeavyFighter | Legendary Heavy Fighter Pilot |
| Attack Aircraft | Legendary Attack Aircraft Pilot |
| Bomber | Legendary Bomber |
In addition, all pilots who take the first place in any aircraft type category will receive a Special Achievement.
Legendary Pilot

October Pilot of the Month List
Meet the best of the best according to the average number of Personal Points gained per battle while flying on one of the aircraft types of the corresponding historical period from October 1 till October 31, 2019.
Period I
Period II
Period III