Payment Instructions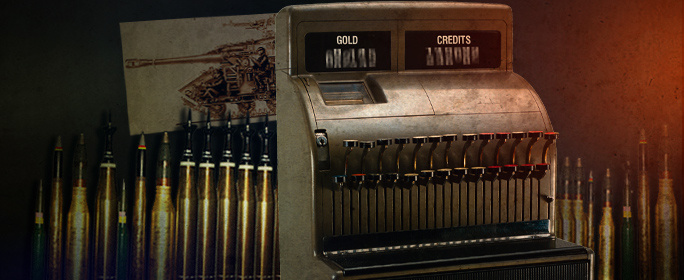 What are the benefits of in-game gold within World of Warplanes?
Tenacity and good combat skills will allow you to upgrade vehicles of any type and level, without spending a dime. However, small financial investment - microtransactions - can give you an excellent opportunity to make your gaming experience not only fun but also more comfortable. When you pay real money you get special in-game currency - Gold, which simplifies leveling up your vehicles.
Pay via Credit/Debit Card
Paying with a Credit/Debit Card is the most direct payment method to use to gain in-game goods as fast as possible.
No need to create an account or link payment account information with a third party website
We accept a wiode variety of credit cards
Easy to enter credit/debit card interface
Get payment conformation fast via email
- Take advantage of credit/debit card special offers in the Premium Shop when they happen
Read more here.
Pay via Rixty
Rixty prepaid game cards will be useful for those who prefer to pay with cash, allowing you to refill your game account at 500,000 locations worldwide. The use of Rixty prepaid cards is very convenient due to its significant features:
No credit card required
No personal information needed
Rixty is a safe and secure payment method with an abundance of refilling locations worldwide.
You can read more about the Rixty payment instructions here.
Pay via PayPal
PayPal is the safer, faster, easier way to buy and sell online. Think of PayPal as a digital wallet - one convenient, secure spot to keep all your ways to pay. However, you don't need a balance in your account to shop. With PayPal, you have the freedom and flexibility to pay the way you want, all while keeping your financial information secure.
Read more about the PayPal payment instructions here.
You can also directly contact PayPal support for any additional inquiries.
Pay via Karma Koin
Karma Koin is a prepaid card you can buy easily with cash and redeem for currency in the Wargaming titles you play. If you don't have a credit card, Karma Koin is a great option, as you can pay with cash and easily redeem your purchase. Karma Koin card balances can be tracked and even combined into a single PIN with a higher balance. Additionally, 1% of your Karma Koin purchase goes to charity!
Find out more about the Karma Koin payment instructions here.
Pay via AstroPay
AstroPay provides multiple new payment methods in a safe and easy manner to players in Latin America. They currently offer direct debit options. Having once selected your bundle, you'll have several payment methods depending on your location including credit card, cash, WebPay Plus (for Chilean residents) and online bank tranfers / payments.
AstroPay payment instructions can be found here.
Pay via Amazon Payments
Amazon Payments lets you purchase using your Amazon.com account details for safe and easy buying through the Amazon platform.
Learn more about Amazon payment instructions here.
Pay via Gift Cards for Gold
Gift Cards for Gold is a payment system which allows you to convert the balance available on major American gift cards to your Wargaming.net account in the form of in-game Gold.
Learn more about Gift Cards for Gold payment instructions here.
Pay via Wargaming Prepaid Card
A useful alternative payment method that can be used by everyone, Wargaming.net Prepaid Cards are available in the amount of $25 and can be found at GameSpot, BestBuy and Target. These cards come pre-loaded with Gold and are designed to make purchases via the tech tree.
World of Warplanes players can apply this card as the Gold is shared under unified accounts.
Learn how to apply your Wargaming Prepaid Card here.