New Year, New Hangar
We decided to spruce things up for the holidays...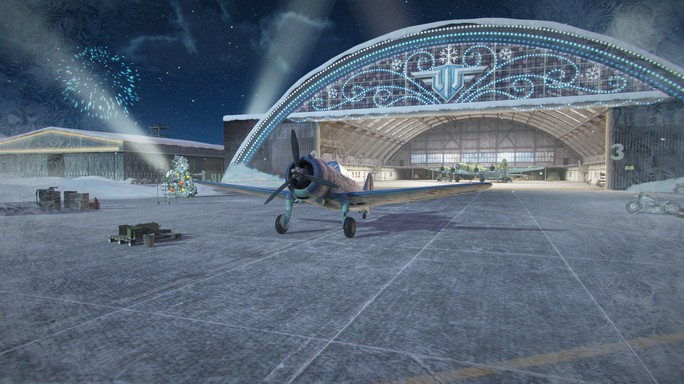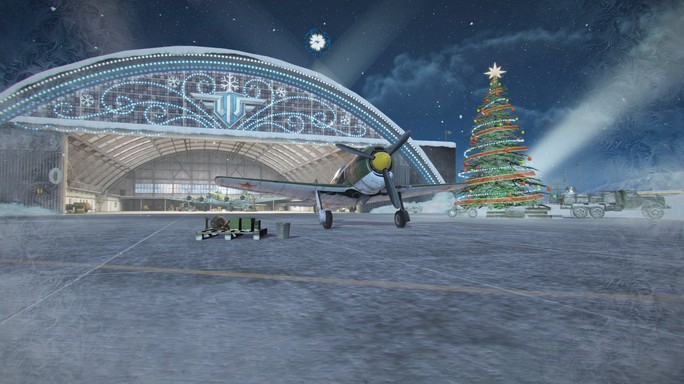 Events
"Wish Upon a Shooting Star"
A special event with a chain of missions to earn two great planes! Complete it all and you get the Henschel Hs 123, a German tier II attack aircraft. Finish additional tasks for a Lockheed P-80 Shooting Star, an American tier VIII fighter.
"Santa's Bag"
After the update, a special event called "Santa's Bag" begins. Get Gold, Free XP, Premium days and more!
Aircraft Balance Changes
Development and testing of animated rear gunners and their guns continues with the animation of firing rear guns. Now you can see rear gunners tracking a target and firing at it.
Improved appearance of rear guns firing, and increased burst duration for rear guns mounted on:
TSh-2, TSh-3, IL-8, IL-10, IL-20, IL-40, IL-40P, BSh-1, IL-10M, Wirraway, and Ju 88 P
IL-40 and IL-40P rear gun field of fire adjusted.
New Gift Aircraft
Lockheed P-80 Shooting Star: American tier VIII Fighter - Complete 17 hard missions
Hs-123, German tier II Attack Aircraft - Complete 17 easy missions
Camouflage
We've created more new camouflage for a number of popular aircraft. Check the list below to see if you've got a plane you can decorate with metallic hues:
Beaufighter
Bf 109 Z Zwilling
Me 265
Me 262 HG II
I-16 (late mod.)
IL-8
BSh-2
A6M1 Zero
A6M2 Zero
J7W1 Shinden
F4U-1 Corsair
P-38F Lightning
F2H Banshee
F-94D Starfire