On July 27, from 01:00 PT / 04:00 ET to 05:00 PT / 08:00 ET, the servers will undergo maintenance to deploy Update 2.1.15.
Update from the previous version: SD—19.17 MB, HD—1.18 MB (in addition to SD).
---
New Aircraft

Update 2.1.15 introduces a brand-new reward aircraft:
This is an early version of the trusty British Tier III multirole fighter. It is equipped with a more efficient engine, providing it higher optimum altitude and longer boost than its researchable counterpart, and has a more versatile outboard armament.
To earn it, you'll need to participate in the game event held in August.
---
Wargaming Anniversary
On August 2, Wargaming is celebrating its 24th year as a company! To commemorate this date, we will be holding a week-long event that will reward you with numerous valuable rewards and, ultimately, a memorable emblem dedicated to the anniversary: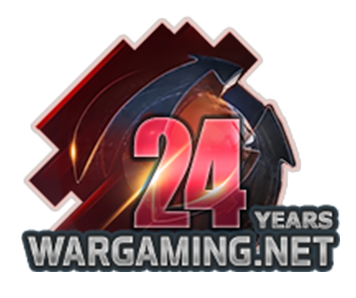 .
---